Dear Parents and Carers
Please see the attached note for an update on our COVID Alert / Lockdown News
Introducing our new Prep Orientation Website
Please visit http://spaschooltours.weebly.com/ or click on the picture below for all the latest news and events for Orientation.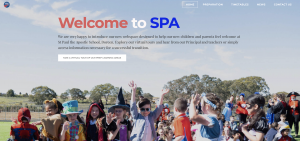 Welcome to our Virtual Tour of our Prep Learning Areas. Please feel free to move around and explore the entire learning area. You can click on any space to explore, use your touchpad, computer mouse and arrow keys to move around and zoom in and out of displays, look at resources and to get a snapshot of our Thinking Culture.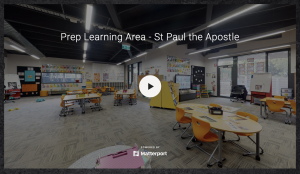 Our Principal, Mr Phil Doherty also welcomes to the school in the following video discussing the unique culture of St Paul the Paul School and the exciting learning possibilities that exist for our students.
We look forward to developing our Prep Orientation Weblink which will be available shortly. This link will provide valuable information regarding our Orientation within COVID 19 Restrictions to onsite access. In the meantime, please feel free to contact us on office@spadoreen.catholic.edu.au or call 9216 2000 (9 am – 4:30pm).
Dear Parents and Carers of 2021 First Eucharist Candidates,
Given the current 'Covid affected' restrictions, unfortunately we have had to cancel the upcoming Faith Formation Night for First Eucharist families which was scheduled for Wednesday 16 June.
Instead we warmly invite all of our families of 2021 First Eucharist children of Christ the Light Parish to engage with the slideshow presentation. The slideshow contains an introductory message from Fr. Martin and Fr. Jude and encourages and provides suggestions for family prayer experiences. Its purpose is to also deepen an understanding of the Eucharist and its centrality to the Catholic Faith.
Warm Regards
Jenny McCormack (Acting REligious Ed Leader) on behalf of Adriana Bownds (SPA Religious Edu Leader)
We are proud to open up our new play areas. The long wait is over and our children can now enjoy playing Basketball, Netball and Downball during lunchtime and recess. We will also explore other sports such as soccer and volleyball and allow our children to use the running track to improve their running skills. This area is also scheduled for our PE lessons and will provide our main venue for our Twilight Sport Night.
Please feel free to visit our new play areas.